These are the movies I wanna watch in 2010:
1. Alice in Wonderland (March 5)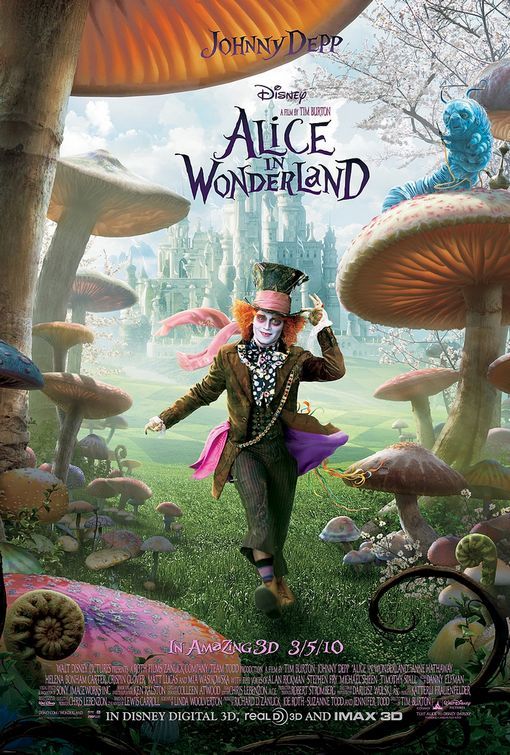 Yes, of course Johnny Depp and Tim Burton are the the ultimate things in this movie. Without them, I think I wouldn't have put this movie in this list :-)
2. Remember Me (March 12)
Yeahh you got that right hahaa. The only reason I wanna watch this movie is because of Mr. Gorgeous Robert Pattinson. But I don't really like this Emily. Or is it Emile? Don't really care, actually :p
3. The Runaways (March 19)
Yeah yeah I know. It's just because Kristen Stewart is starring this movie. And I'm excited to see Dakota Fanning, too! But what I've heard so far is this movie is limited released. Anyone please tell me?
4. Iron Man 2 (May 7)
The previous movie, Iron Man, was pretty interesting. And I'm looking forward for Robert Downey Jr's act for sure!
5. Shrek Forever After (May 21)
I don't really like the third movie tho. I don't think this fourth will beat Up, but well, we'll see about that :-)
6. Prince of Persia (May 28)
To be honest guys, I was impressed by the poster. Jake Gyllenhaal looked damned hot yeahh in the poster. Yes, movie posters do have some certain special effects, apparently.
7. Sex and The City 2 (May 28)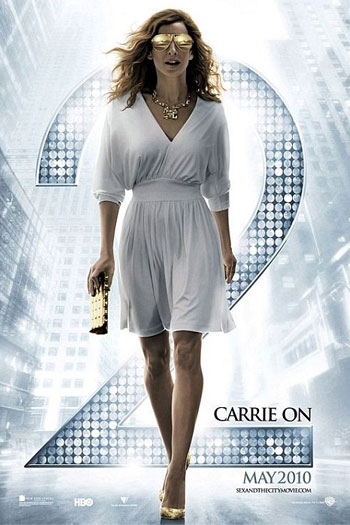 I think the previous movie, The Sex and The City The movie, was average. Nothing special about it. But still. I wanna know what will happen to these four women. Ha, who doesn't?
8. The Twilight Saga: Eclipse (June 30)
This is definitely is a must-watch-movie. I wouldn't miss it for the world. No, I would not.
9. The Last Airbender (July 2)
I still cannot believe they made Jackson Rathbone to play as Sokka!! Unbelieveable! And they wanted Dev Patel to play as Zuko?? Are they lost their mind? Uh -uh, I'm not being racist here. Just look at them (Jackson and Dev)! They should switch their role.
10. Harry Potter and The Deathly Hallows: Part 1
The seventh book is the best part of this book series. I hope the director and the stars won't ruin it.
Hmmm. So, do you think I better make an m-tix account or not?